Places in Konkan 7 Popular destination Must visit
Places in

Konkan
7 Popular

destination

You

Must

visit
Places in Konkan Coast is a beautiful coastline stretching across Maharashtra, Goa, and Karnataka's western coasts.

Places in Konkan,On the east, it is surrounded by the majestic Western Ghats, while on the west, it is surrounded by the Arabian Sea. Beaches dotted with beautiful and pristine sand, ruined but magnificent forts, mesmerizing waterfalls, revered and sacred temples, and delicious food are some of the highlights of the Konkan Coast. 
Places in Konkan Coast has plenty to offer to various tourists, whether they are history and nature lovers who want to see the virgin landscapes and historical forts or families who want to enjoy beautiful beaches.
Read on to learn more about the places to visit in Konkan.
1# Best Place in Konkan Ganpatipule
Places in Konkan,The temple here is dedicated to Lord Ganesh incarnated as a Swaymbu (self-originated) idol. This deity is revered by tourists visiting Ganpatipule. If you are here in the evening, you can stroll the Ganpatipule and Aare Ware beaches or drench yourself in the crystal-clear Arabian Sea water. Additionally, you can visit the British-era Jaigad Fort and a lighthouse if you have the time to spare.
As part of the Konkan Coast, Ganpatipule has some of the best beaches and attractions. Peace-seekers, beach lovers, and pilgrims seek refuge from the hustle-bustle of the city in this pleasant getaway
2#Ratnagiri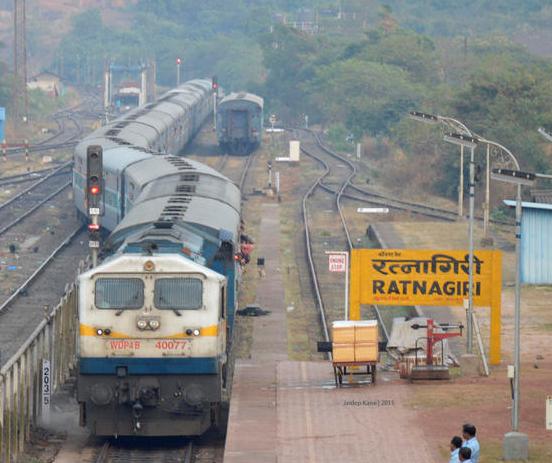 Places in Konkan,Ratnagiri, a port city on the Arabian Sea coast, is a world-renowned producer of Alphonso Mangoes name of the mango is Hapus Mango
                                                                            Look very yummy ,In India Mango is The King of Fruits
Places in Konkan,The coast of Ratnagiri has beautiful beaches where you can relax while watching the cascading waves of the Arabian Sea. This town has a rich history, from being the birthplace of Freedom Fighter Lokmanya Tilak to being the place where the British deposed the Burmese King with his family.
Besides Ratnagiri, there are numerous other tourist attractions, such as Thibaw Palace, Ratnagiri Lighthouse, Ratnadurg Fort, Guhagar Beach, and the Marine Biological Research Station
Ratnagiri also famous for Cashew/ Kaju famous Places in Konkan
Chhatrapati Shivaji Maharaj built the historical fort in 1667.
Places in Konkan,In the Raigad district of Maharashtra, Sindhudurg Fort is situated on a small island off the Malvan Coast. Chhatrapati Shivaji Maharaj built the historical fort in 1667. Maratha's prudence and inventiveness can be seen in the 48 acres of the fort. This fort's main entrance, called Dilli Darwaza, is so hidden that it is not visible from the outside at all.
Among the temples inside the fort are those dedicated to Lord Hanuman, Goddess Bhavani, and Jarimari. In addition, there is a temple devoted to Chhatrapati Shivaji Maharaj himself.
5#Dapoli
Dapoli,
Places in Konkan,which sits approximately 215 km from Mumbai, has also been called Mini-Mahabaleshwar by some.
This place was once ruled by the British but is now a melting pot of cultures. Dapoli is known for its pristine beaches and forests alike. Additionally, Keshavraj and Vyaghreshwar Temples are ancient temples worth visiting. Forest trekking and dolphin sightings are two things you should not miss here. Visiting this place in Konkan will enrich your cultural experience.
6#Diveagar Beach
Places in Konkan,Located on the Konkan Coast, Diveagar Beach is another gem worth exploring. The beach is surrounded by thick forests that include coconut trees and betel nuts, making it a great place to relax and spend time with loved ones.
Enjoy the breathtaking view of the sunset while the waves kiss your feet as you stroll along the beach. For the more adventurous, there are water sports on the beach as well as horseback riding.
7#Mahad

Mahad is one of Konkan's most exotic destinations

Places in Konkan,Mahad is one of Konkan's most exotic destinations. Once upon a time, this city was the capital of Shivaji and is now home to Buddhist gumpas and Maratha forts. Since frequent floods have occurred here in recent years, this area resembles a triangular peninsula. A few other attractions in the area include the Gandhar Pale Buddhist Caves, Raigad, Birwadi, Pratapgad, and Warandha Forts.
8#Harnai
Places in Konkan,Apart from the glorious beach, Harnai also has a lot else to offer to its visitors. There are several other tourist spots people can visit during their stay at Harnai. Being a beautiful place, Harnai is known for its high energy and the fact that it encourages tourists to visit all the surrounding places. So once relaxing on the beach is done with, tourists can go for other attractions.
Suvarnadurg Fort
One of the closest places of historical importance next to Harnai is the Suvarnadurg Fort. Initially built as a small port by Shivaji, the place has been now converted into a shipbuilding port where a large number of tourists gather every year. A must visit indeed.
Kadyavarcha Ganpati
Places in Konkan,Burundi beach
Burundi beach is another naturally beautiful location no Harnai visitor would want to miss. The scenic beauty is way too appealing to ignore. Among other places to see at Harnai beach.
Places in Konkan,Wakali Unavre
The Wakali Unavre hot spring is a major attraction for tourists. Said to have medicinal powers, the water is one you would not want to miss dipping in.
Places in Konkan,Durgadevi Temple
A large number of people are devotional in nature and love visiting temples. Harnai does not disappoint them either as they can visit the famous Durgadevi Temple which is located very near to the Harnai beach. The temple dates back to the 18th century and has a unique architectural style with a grand entrance for the devotees.
The virgin coast and warm hospitality make this small village in Dapoli stand out. As the village is never crowded and has little footfall, this place is a great choice for a quiet holiday away with all the comforts of a Konkani village.
Besides Harnai Karde beach, there are many other wonderful beaches nearby, including Kelshi, Murud, Ladghar, and Anjarle beaches. You can also trek to Parshuram Bhumi and Suvarnadurg nearby.