Top 13 Places in Kolkata -You Must Visit
Top 13 Places in Kolkata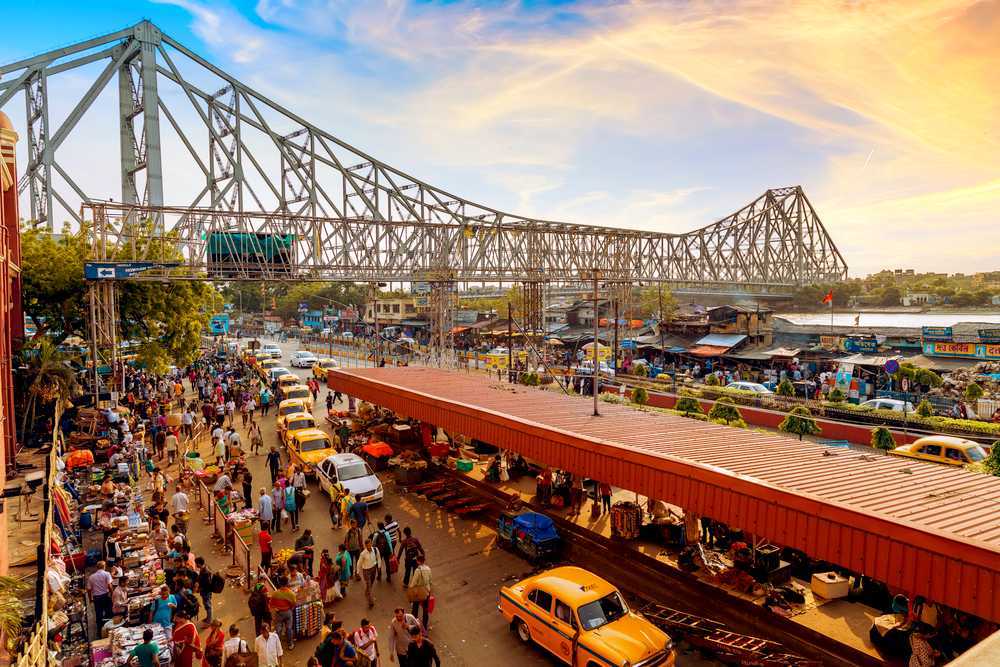 Places in Kolkata is the best place to visit here we need to visit places like ,Howrah Bridge,Victoria Memorial,Fort William,Belur Math,Marble Palace,Jorasanko Thakur Bari, Kolkata,Shaheed Minar, Kolkata,Indian Museum, Kolkata,Paul's Cathedral, Kolkata,Writer's Building, Kolkata,Raj Bhavan, Kolkata,Metcalfe Hall, Kolkata,Town Holl Kolkata,Howrah Bridge, Kolkata
The city was a colonial city developed by the East India Company and then by the British Empire. Kolkata was the capital of the British Indian empire until 1911, when the capital was relocated to Delhi. Kolkata grew rapidly in the 19th century to become the second most important city of the British Indian Empire.
#1.Victoria Memorial, Kolkata
Places in Kolkata,Victoria Memorial is an outcome of Lord Curzon's wish to create a fitting memorial to honor Queen Victoria. This white marble memorial, established in 1921, is surrounded by 64 acres of garden and consists of an opulent museum.
You can see the figure of the Angel of Victory on top of the memorial's central dome. The museum houses 25 galleries displaying an array of collections including sculptures, arms, rare and antiquarian books, paintings, etc.
Historical significance together with architectural magnificence make Victoria Memorial one of the most famous tourist places to visit in Kolkata.
Location:Queen's Way, Kolkata
Timings:
Museum – 10:00 am to 5:00 pm; closed on Mondays
2.Fort William
Places in Kolkata,Fort William, one of the must-visit forts in Kolkata, stands as an iconic structure, reminiscent of the city's colonial legacy. Sitting on the eastern banks of River Hooghly, the fort covers an area of about 70 hectares. Named after King William III, this fort dates back to the year 1696 and is adorned with intricate stonework.
Presently, the fort serves as the Indian Army headquarters of the Eastern Command and so, entry to the inner sections of the fort is restricted for civilians.
Location: Maidan, Kolkata
Timings:10:00 am to 5:30 pm
Entry Fee:Free
#3.Belur Math, Kolkata
Places in Kolkata,Located on the west bank of River Hooghly, Belur Math serves as the headquarters of the Ramakrishna Math and Mission. This place was established by Swami Vivekananda and is noted for its splendid architecture that integrates Hindu, Islamic, Buddhist, and Christian motifs to symbolize the unity of all religions.
Spread over 40 acres, Belur Math houses the main monastery of the Ramakrishna Order. Besides it also has temples for Ramakrishna, Sarada Devi and Swami Vivekananda, and a museum within its premises.
#4. Marble Palace, Kolkata
Places in Kolkata,This palatial mansion in North Kolkata was built by Raja Rajendra Mullick, an affluent Bengali merchant. This well-preserved 19th-century residence derives its name from its marble walls, floors, and sculptures. One of the best-known heritage monuments in Kolkata, this mansion is designed in neoclassical architectural style.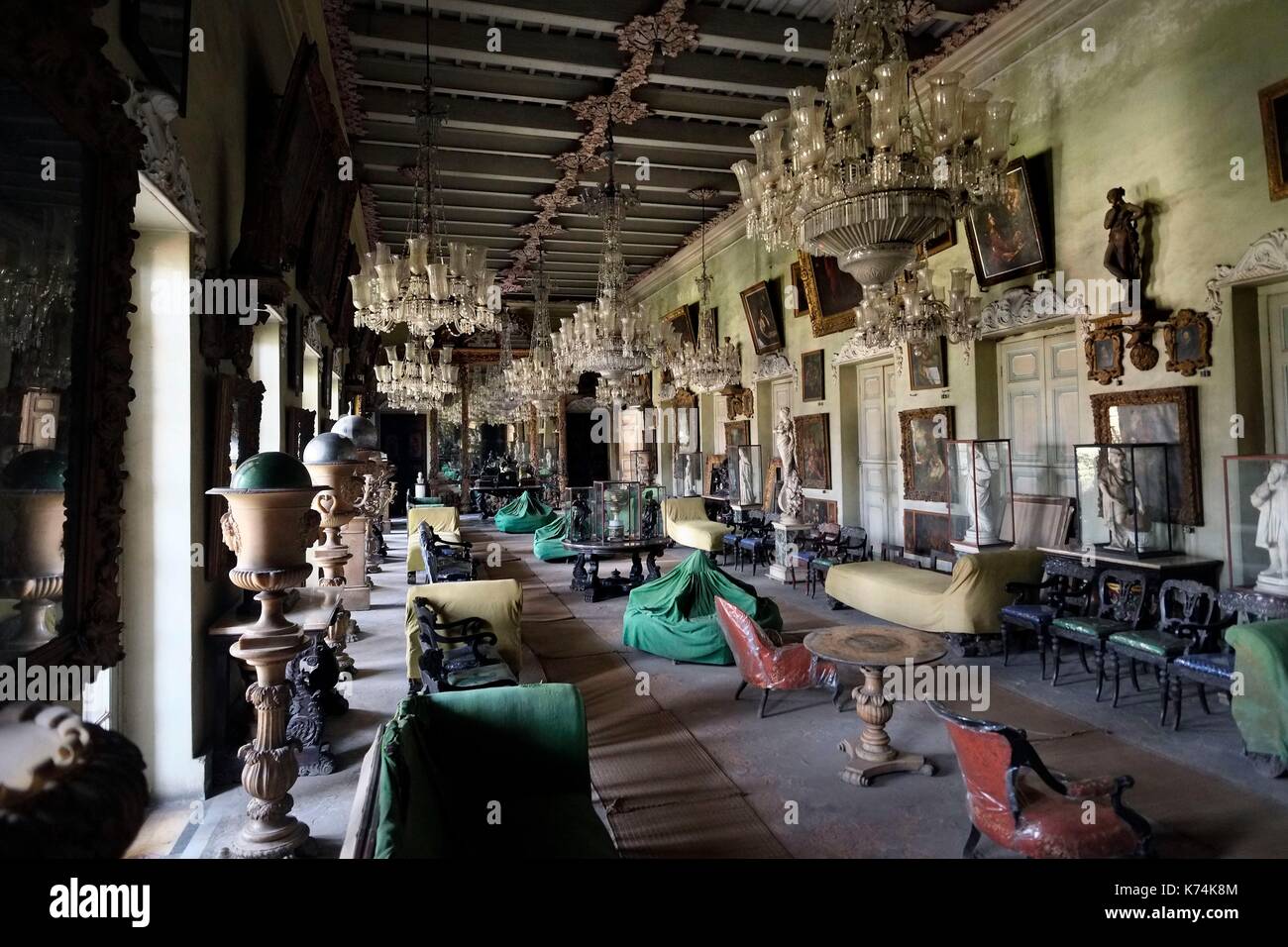 This three-storied structure stands tall with lawns, gardens, a lake, a rock garden, and a zoo in its surroundings. Marble Palace also boasts of a rich collection of paintings and priceless artworks. A visit to this palace is certainly one of the top things to do in Kolkata, especially for history buffs and art lovers.
Location:Gour Nagar, Kolkata
Timings:10:00 am to 4:00 pm; closed on Mondays and Thursdays.
#5.Jorasanko Thakur Bari, Kolkata
Jorasanko Thakur Bari, another prominent historical site in Kolkata, is the ancestral home of the Nobel laureate Rabindranath Tagore. This 18th-century residence was built on a piece of land donated to Dwarkanath Tagore, the poet's grandfather, by the renowned Sett family of Burrabazar.
Also known as Tagore House, this is the home where the poet was born, spent a major part of his childhood, and breathed his last. At present, the house serves as a museum displaying a rich collection of books, manuscripts, and other antique items related to the poet's life.
Location: Girish Park, Kolkata
Timings: 10:30 am to 5:00 pm
Entry Fee: ₹10 per person; ₹5 for students
6. Shaheed Minar, Kolkata
Shaheed Minar | #6 of 14 Historical Places in Kolkata
Topping the list of must-visit historical sites in Kolkata is Shaheed Minar. This memorial was erected in 1828 in the memory of Sir David Ochterlony, who was a commander in the British East India Company, to commemorate his victories on the battlefield. It was thus originally known as Ochterlony Monument.
However, in August 1969, this monument was re-dedicated to the memory of the martyrs of India's struggle for independence and was renamed Shaheed Minar (martyrs' monument).
Location: Dufferin Road, Kolkata
Timings:10:00 am to 5:00 pm
7.Indian Museum, Kolkata
Established in 1814, Indian Museum is one of the largest and oldest multipurpose museums in Kolkata and in the entire country. The museum is housed in a huge imperial structure and is a treasure trove of the finest collection of objects and artifacts of historical significance.
Among the priceless assets of this museum are a 4000-year old Egyptian mummy and some brilliant sculptures on the life of Lord Buddha. Noted among the prominent historical places in the city, this museum should be on your itinerary if you're planning a trip to Kolkata.
Location: Jawaharlal Nehru Road, Kolkata
Timings:10:00 am to 5:00 pm; closed on Mondays
Entry Fee:₹20 for Indians; ₹500 for foreigners
8. Paul's Cathedral, Kolkata
St. Paul's Cathedral is one of the most iconic churches in Kolkata, which was built in 1847 for the European Christians living in the city at the time. Today, this cathedral is affiliated to the Church of North India and is the biggest church of all.
What makes it one of the top historical places in Kolkata is its impeccable architecture which depicts Indo-Gothic style. It is also the first cathedral to have been constructed in the British Empire's overseas territory.
Location:Maidan, Kolkata
Timings:
Monday to Saturday: 9:00 am to 12:00 pm, 3:00 pm to 6:00 pm
Sunday: 7:30 am to 6:00 pm
Entry Fee:Free
9. Writer's Building, Kolkata
You can't leave out the Writer's Building from the list of top historical places in Kolkata. Built in 1777, this building served as an office of the writers of the East India Company; hence the name. Currently, it serves as the secretariat building of the West Bengal State Government.
It is the same place where three revolutionaries of the Indian Freedom Movement – Benoy Basu, Badal Gupta, and Dinesh Gupta – shot and killed Colonel N.G. Simpson, the infamous Inspector General of Prisons, in 1930. Apart from its historical significance, this heritage site is also noted for its distinct Greco-Roman style of architecture.
Location:B.D. Bagh, Kolkata
Timings:10:00 am to 6:00 pm; closed on Sundays
Entry Fee: Free
10. Raj Bhavan, Kolkata
Raj Bhavan, one of the outstanding monuments in Kolkata, serves as the official residence of the Governor of West Bengal. Built in neoclassical architecture with Baroque overtones, this grand three-storied structure was once the seat of British Imperial power.
The edifice was designed by Capt. Charles Wyatt and modeled after the residential mansion of the Curzon family. Interestingly, after a century of its construction in the year 1803, this building was occupied by George Nathaniel Curzon, the most well-known member of the Curzon family, as the Viceroy of India.
Timings:11:00 am to 12:30 pm
Entry Fee: Free; prior permission needed
11. Metcalfe Hall, Kolkata
Metcalfe Hall is a heritage place with stunning architecture that bears a close resemblance to the typical Greek temples in Athens. Nestled in the heart of the city's business area, this early 19th-century building was initially home to the Calcutta Public Library collection.
Today, the first floor is under the use of the Archaeological Survey of India while the ground floor is home to the Asiatic Society's rare manuscripts and foreign journals.
Location:B.D. Bagh, Kolkata
Timings:11:00 am to 8:00 pm; closed on weekends
Entry Fee: Free
12. Town Hall, Kolkata
Kolkata's Town Hall is an exquisite historical edifice built in Roman-Doric architectural style. Constructed in 1813, this place was used for social gatherings of the European community living in the city at the time. After independence, the edifice fell into a state of neglect. But in 1998, its building was restored to its former glory due to the intervention of the Calcutta High Court and the Archaeological Survey of India.
Currently, the Town Hall is used for public functions and gatherings and counts among the top historical buildings in Kolkata.
Location:B.D. Bagh, Kolkata
Timings:11:00 am to 6:00 pm; closed on Mondays
Entry Fee:
10 per person (Tuesday to Friday)
15 per person (Saturday, Sunday, and other holidays)
13.Howrah Bridge, Kolkata
No list of historical places in Kolkata can be deemed complete without the majestic Howrah Bridge. Commissioned in 1943, this grand structure over River Hooghly is a fine example of architectural brilliance and is perhaps the most famous landmark of Kolkata.
Renamed as Rabindra Setu in 1965, this is the world's busiest cantilever bridge. It shoulders daily traffic of around 100,000 vehicles and more than 150,000 pedestrians.