Best Places in Ooty You Must Visit Complete Travel Guide
Places in Ooty
Ooty Best A1 Places To Visit Complete Travel Guide
The Queen Of Nilgiris Hill Station
Best Places in Ooty
Ooty Best A1 Places To Visit Complete Travel GuideOoty is Ultimate place in India tourist like to visit ,Pykara Falls and Pykara Lake Ooty,The Queen of hills Ooty ,Moyar River Ooty,Ooty lake.Botanical Garden Ooty,wax musium,Hidden Valley, Coonoor ooty,Mudumalai Tiger Reserve Ooty, Elephant Safari Ooty and many more
Craving a serene getaway to the 'Queen of Nilgiris'? Then, you have landed on the right page. Ooty blog is where you will find all the essential information regarding the famous hill station in Tamil Nadu. Otherwise known as Udhagamandalam, Ooty poses as a scenic getaway in the lush Western Ghats.
Places in Ooty  Whether you want to enjoy a quick getaway to the resort town or tour around Tamil Nadu with your family, Ooty tour blogs will help you plan the best experiences for your holiday.
Know the best time to visit, famous attractions, and popular cafes to visit for a fulfilling holiday. Surrounded by enchanting blue mountains, the famous hill station welcomes you with a myriad of experiences. The most popular is the toy train ride Places in Ooty .
Want to know all about it? Browse through Ooty trip blogs to dig out information on the most breathtaking rail journey in the Western Ghats. Even Shahruk could not stop himself from doing 'Chhaiya Chhaiya'. These Ooty travel blogs will also help you find the best resorts and cottages so that you can relax and unwind amidst nature.
Places in Ooty  One can never go wrong with choosing Ooty as their holiday destination. Plan your vacation with the help of Ooty blogs and get going
Timing: Mon-Sat: 10:00 am to 6:00 pm
Camera Fees :No Fees
Things to do: Boating, Water falls view point
Pykara Falls and Pykara Lake
Pykara is the name of a village and river located 19 km from Ooty in the Indian State of Tamil Nadu.
Places in Ooty  A boat house on the Pykara reservoir is an added attraction for tourists. Pykara boats of well protected fenced shoals. There is a restaurant and motor boats(20 minutes ride) and speed boats(10 minutes ride) are available. Pykara waterfalls flows through Murkurti, Pykara and Glen Morgan dams. There is a forest rest house in Pykara and also the scenic beauty of this place is extraordinary
Van Safari – Morning: 06.30 AM to 09.00 AM, Evening: 03.30 PM to 06.00 PM,
Elephant Safari – Morning: 07.00 AM to 08.30 AM,Evening: 03.30 PM to 05.00 PM
Entrance Fees : No Fees
Camera Fees : Still camera Rs 50/- , Video Rs 250
Things to do : Forest Safari Ride, Animal Spotting, Bird Watchingg
Moyar River: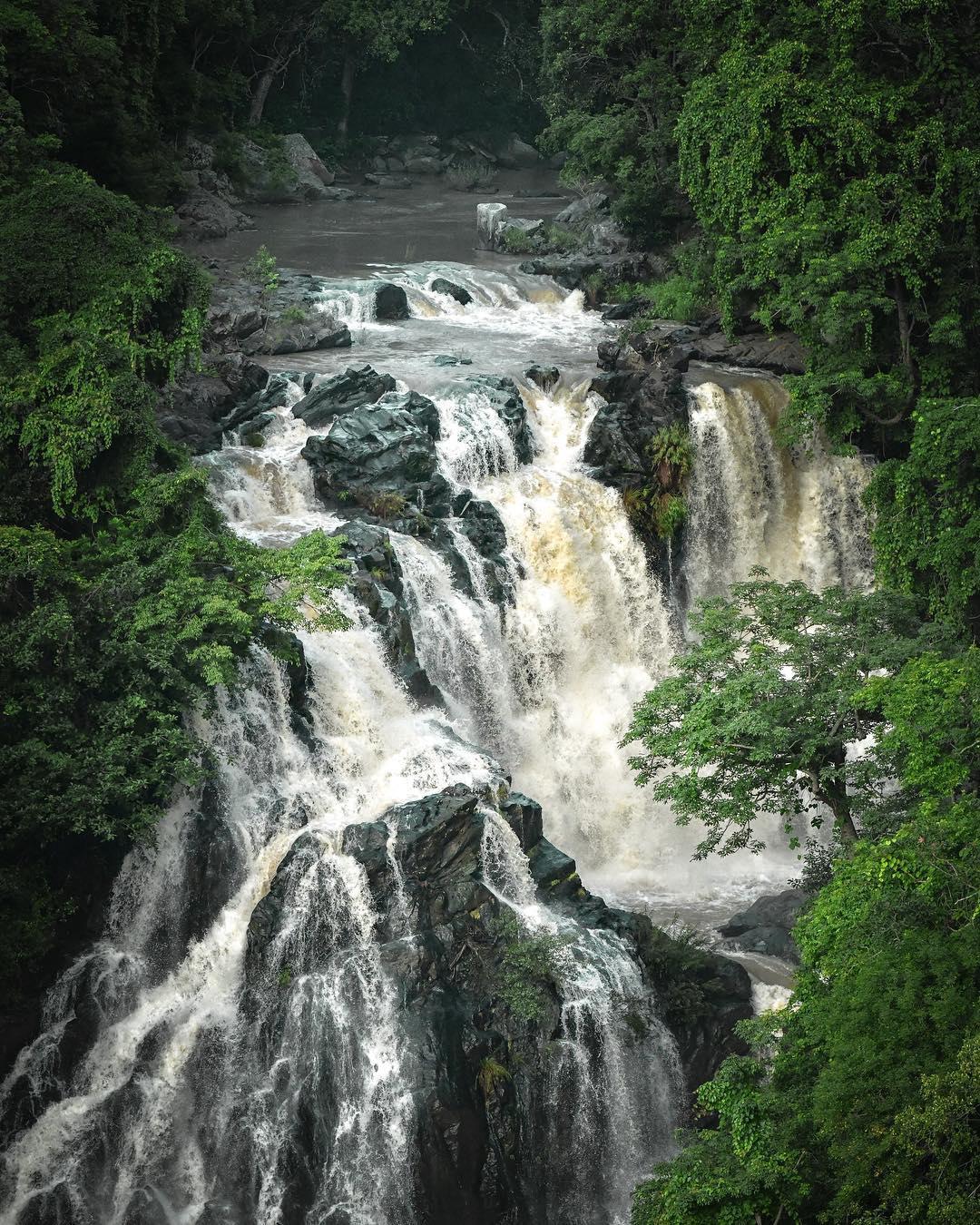 Running through the dense forest is a good place to see animals when they come to drink water from the river
Elephant Safari and Van Safari :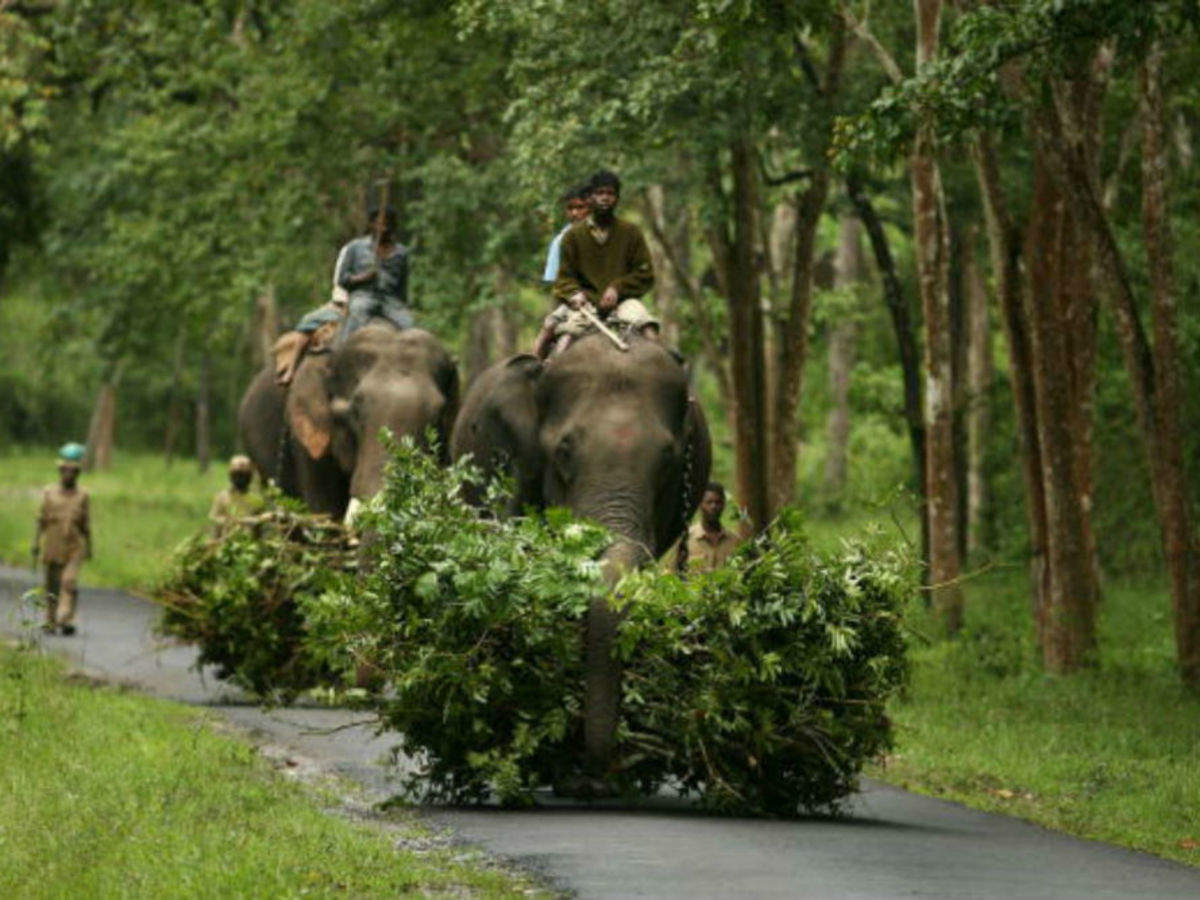 Conducted by the Tamil Nadu Forest Department, depart from park headquarters at Theppakadu
The Elephant Feeding Camp :
Places in Ooty  Where you can interact with elephants and see how they are fed. The captive elephants in the sanctuary are no longer used for timber extraction work, since these areas are managed exclusively as protected areas. The elephants are engaged mainly forEco-tourism, patrolling for anti poaching operations, to control Man-Elephant conflict outside the sanctuary or other areas and as a conservation and training centre for elephants which can be visited by public.
Museum :
Near the Elephant feeding camp is where some animals who once lived in the Mudumalai Jungle are preserved
Now the area is extended upto 321 kilometers. Gray langur and the bonnet macaque are both living in the park. But you can also see fauna such as tigers, leopards, striped hyenas, dholes, sloth bears, Asian elephants, and Golden Jackals.
Mudumalai National Park also a declared Tiger Reserve is the first wildlife sanctuary in southern India. It was established in the year 1940 and it covers about 60 kilometers.
Places in Ooty  It is also home to different species of birds.Crested hawk-eagle, the crested serpent eagle, the Malabar Trojan, and the Malabar grey hornbill are some of them.
The Moyar River and Nilgiri River flow through the reserve.The sanctuary received its name from the word 'Mudumalai' which means 'situated on the first hill'. It is sorrounded by the tropical evergreen forest, shrub and swamp, moist teak forest, moist mixed deciduous, dry teak forest and secondary grassland. It is one of the main tourist destination spot.
Mudumalai is organized with well-planned paths and is best explored by jeep or open vans.Several trails skirt waterholes where exciting animal activity can be watched.
Season :
 Climate is generally equable throughout the year. It is cooler between November and February and warm between March and May.Temperature ranges from 15oC-35oC
Best time to Visit :
 It is February to May and September to October. The clear days from late January to early April are rewarding for wildlife enthusiasts.
Entry fee :
No private vehicle is allowed inside the Sanctuary
.
Wax museum Timing & Entrance Fees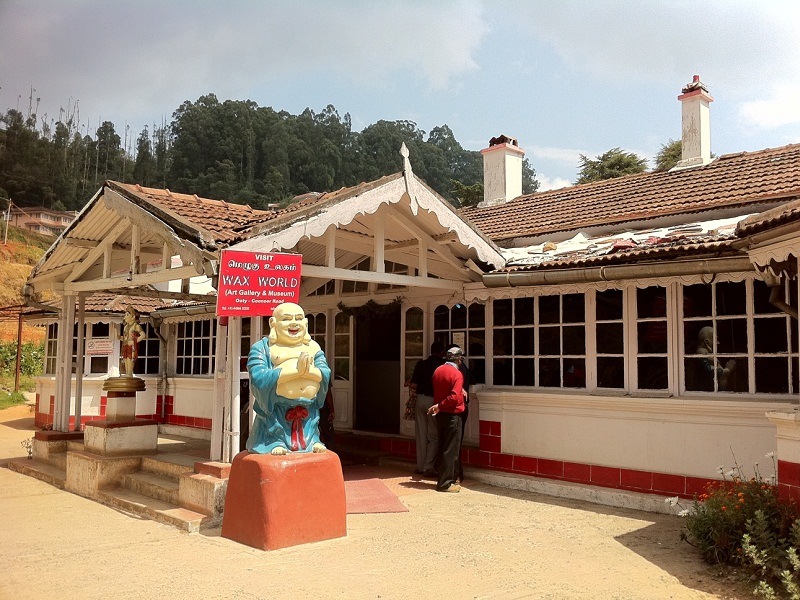 Places in Ooty  Museum 9:00 am to 6:00 pm 20 Rs/- Per Head 21 Tips
Timing : Mon-Fri : 9:00 am to 8:00 pm, Sat – Sun : 9:00 am to 8:00 pm
Entrance Fees : Rs 30 per Person (Adults), Rs 20 (Children below 5)
Camera Fees : Still camera Rs 50/- , Video Rs 100
Things to do : Wax Statues,  Shopping Innovative Candles
Places nearby :  Doddabetta (5.5km), Botanical Garden (2.7km), Rose Garden (3.2km), Tea Museum (1.5km), Thunder World (6 km)
Wax Museum
Places in Ooty  ,The Wax World Museum in Ooty is a great alternative to sightseeing mountains and natural valleys of Ooty. Situated just 2 kilometers from the main town of Ooty, this is a place that you would want to visit during your vacation in Ooty. It makes for thoroughly enjoyable and informative experience especially for kids who get a visual treat of wax statues. The Wax World Museum is situated within a 130-year old Colonial Mansion in Ooty close to the Ooty Lake and the Ooty Town Centre. Wax museum that houses life-size look-a like wax statues of personalities of Indian history, culture and heritage house.
Placed inside the Ooty boat house as one of the palce to see , small wax museum with diffrent statues, worth to spend time if you dont have anything else to see in ooty.
Other things to do near by Ooty Lake
Places nearby: Doddabetta (12km), Botanical Garden(3km), Rose Garden(3.9km), Thread Garden(Opposite to Boat House), Thunder World(1 km)
Ooty lake
Ooty boat house also called as Ooty lake, 1 km distance from Ooty busstand, opened by the Tamil Nadu Tourism Development Corporation. Boating is the prime attraction at the lake. You can find otherBeautiful Lakes in Ooty,
Places in Ooty ,The boat house offers boating facilities with Paddle boats, Row boats, and Motor boats. It also features a garden, a mini train and an amusement park. Ooty lake is an artificial lake constructed by John Sullivan, in 1824.
The water flowing down mountain streams in the Ooty valley was dammed to form the lake. The lake was originally intended to be used for fishing with ferries being used to travel across the lake. It gradually shrunk from its original size giving place to the current bus stand race course, and the lake park.
Places in Ooty  The Tamil Nadu Tourism Development Corporation on behalf of the Tourism Department took the possession of the lake in 1973, for providing boating facilities as a tourist attraction. The lake is surrounded by groves of Eucalyptus trees with a railway line running along one shore. During the summer season in May, boat races and boat pageantry are organized for two days.